Hi there! I'm
Boris Chantel
, a
UI/UX Designer
based in
Atlanta Georgia
. I am currently the
Lead Designer
on GPC's
Customer Experience
team.
Prior to taking on my role at GPC, I most recently served as the Visual Designer at The Salvation Army. I have worked on several brands such as NAPA Auto Parts, EIS, GPC Global Sourcing. I also co-founded Nuvelio Naturals, a CBD extract company in 2017. View my LinkedIn profile to learn more. Scroll on to see my work.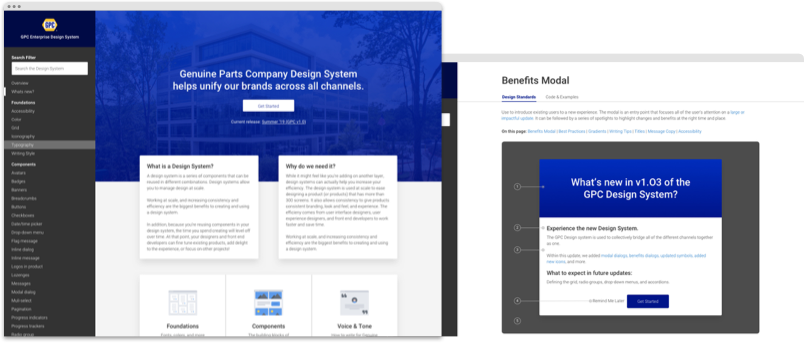 GPC Design System | Lead Visual Designer + Design Committee Co-founder
One of my favorite projects I have worked on is a corporate design system. A design system that would stretch across many different platforms and multiple sub brands. This project started out of necessity of what we needed as designers. With a little bit of convincing and time we were able to get leadership on board and start on GPC's first ever true steps towards digital cohesion and standardization.
I lead the design creation of the Genuine Parts Company Design System at GPC to improve our product design process, manifest our design principles, and provide our customers with a usable, accessible, beautiful software that personifies their service to the public.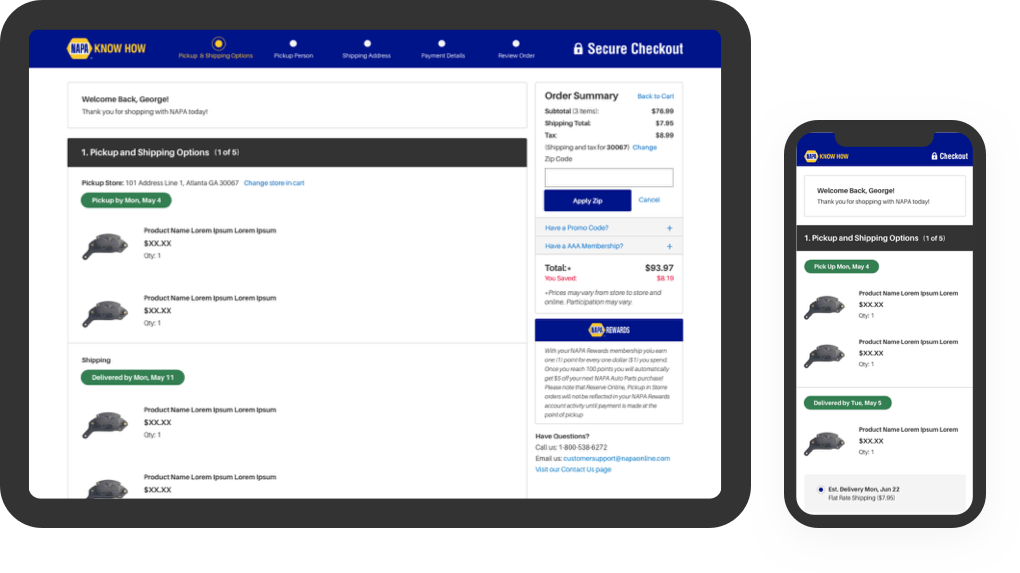 NAPA Online Checkout | Lead Visual Designer + UX Designer
NAPA Online's checkout process is one that I visited many times. It has gone through many different iterations each with different questions to answer. Thats what I love about design. There is no perfect design. You can always iterate.
The first time I visited NAPA Online's checkout process we didn't even have the option for a user to checkout as a guest. Implementing this was our first task. It wasn't long before talks of integrating NAPA Rewards into the checkout became next job in the queue. This required a complete redesign of NAPA Online Checkout. We then integrated Buy online pickup in store functionality to the site. Of course we revisted checkout again. Many iterations happened, but I think it is currently on the best one.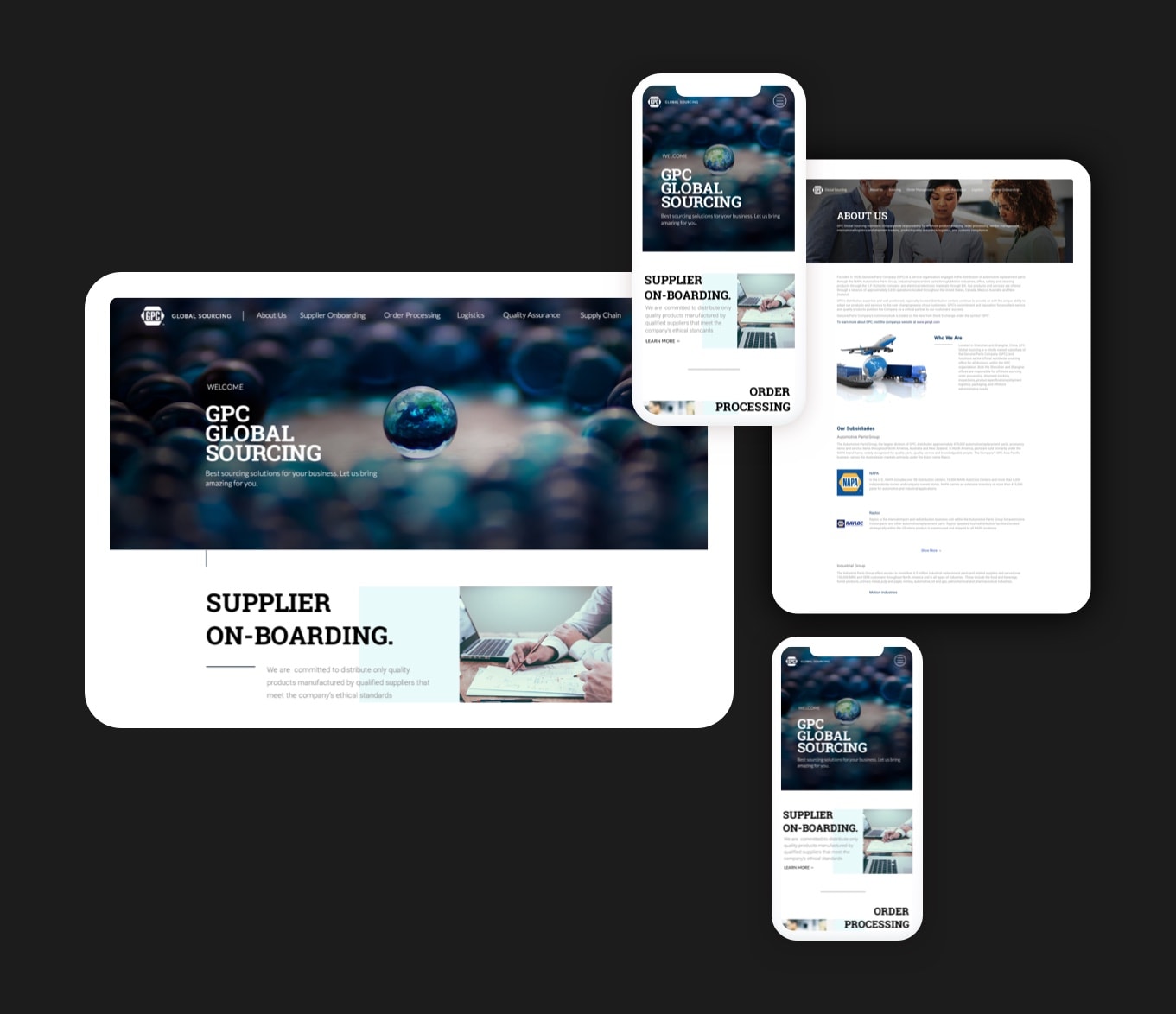 Global Sourcing Website Design | Lead Visual Designer
Starting in Mid 2016, I came onto the Customer Experience UI/UX Design team for the GPC brand. A fortune 200 that has made a mark in the Aftermarket Industrial and Automotive industry for 90 years.
I started at GPC 3 years after the Digital department was built. My first website overhaul was GPC Global Sourcing. Located in Shenzhen and Shanghai, China, GPC Global Sourcing is a wholly owned subsidiary of the Genuine Parts Company (GPC), and functions as the official worldwide sourcing office for all divisions within the GPC organization.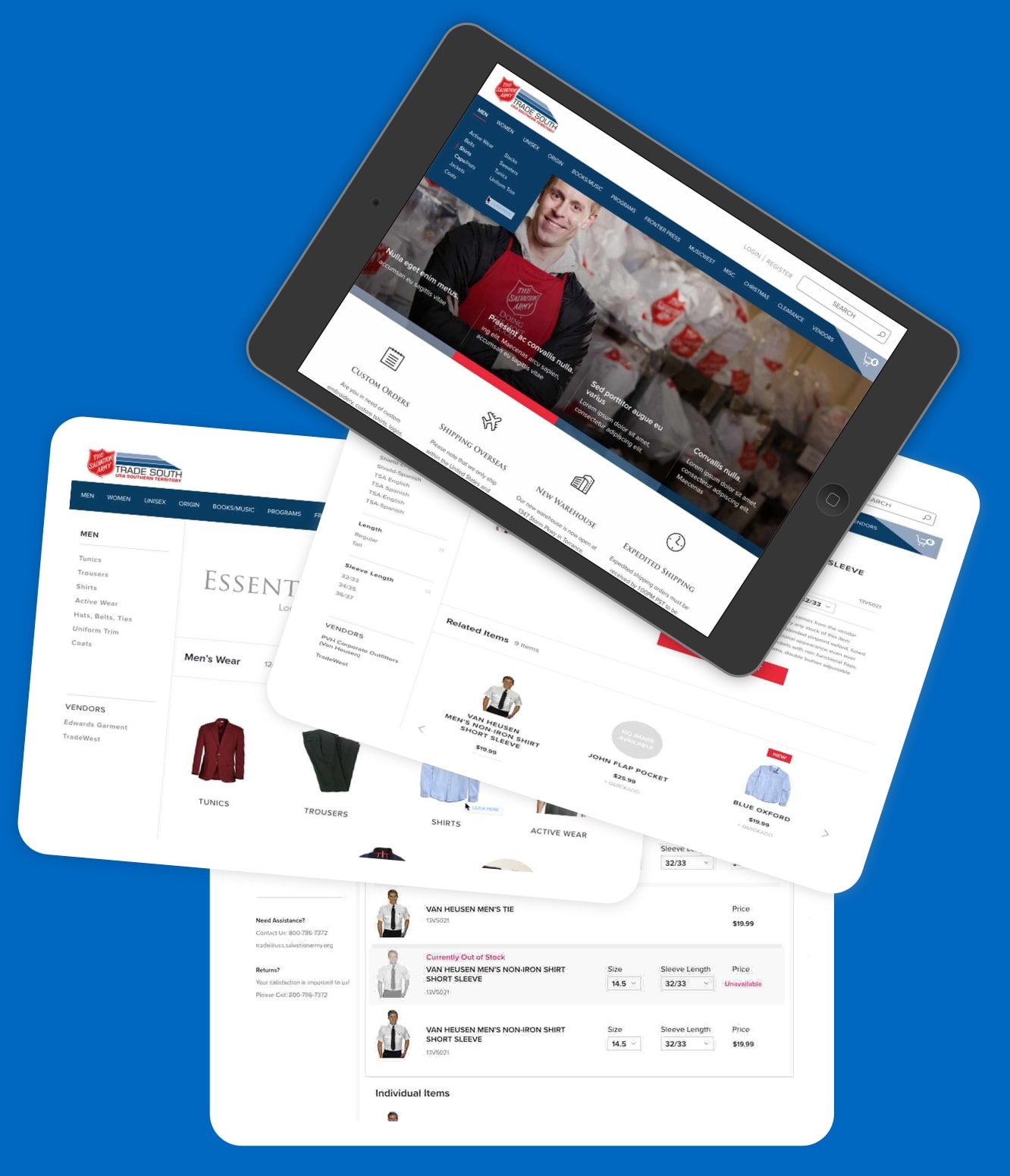 Trade South Website Design | Lead Visual Designer + UX Designer
My introduction into Corporate America came in mid 2014. I served as the Visual Designer for the Salvation Army Southern Territory headquarters
Trade South is a department within The Salvation Army that supplies products to members of The Salvation Army in the Southern Territory of the United States. A new website was sought that would sport a clean and simple User Interface. They also wanted a website that was able to grow with the company as it added new products and purchasing capabilities.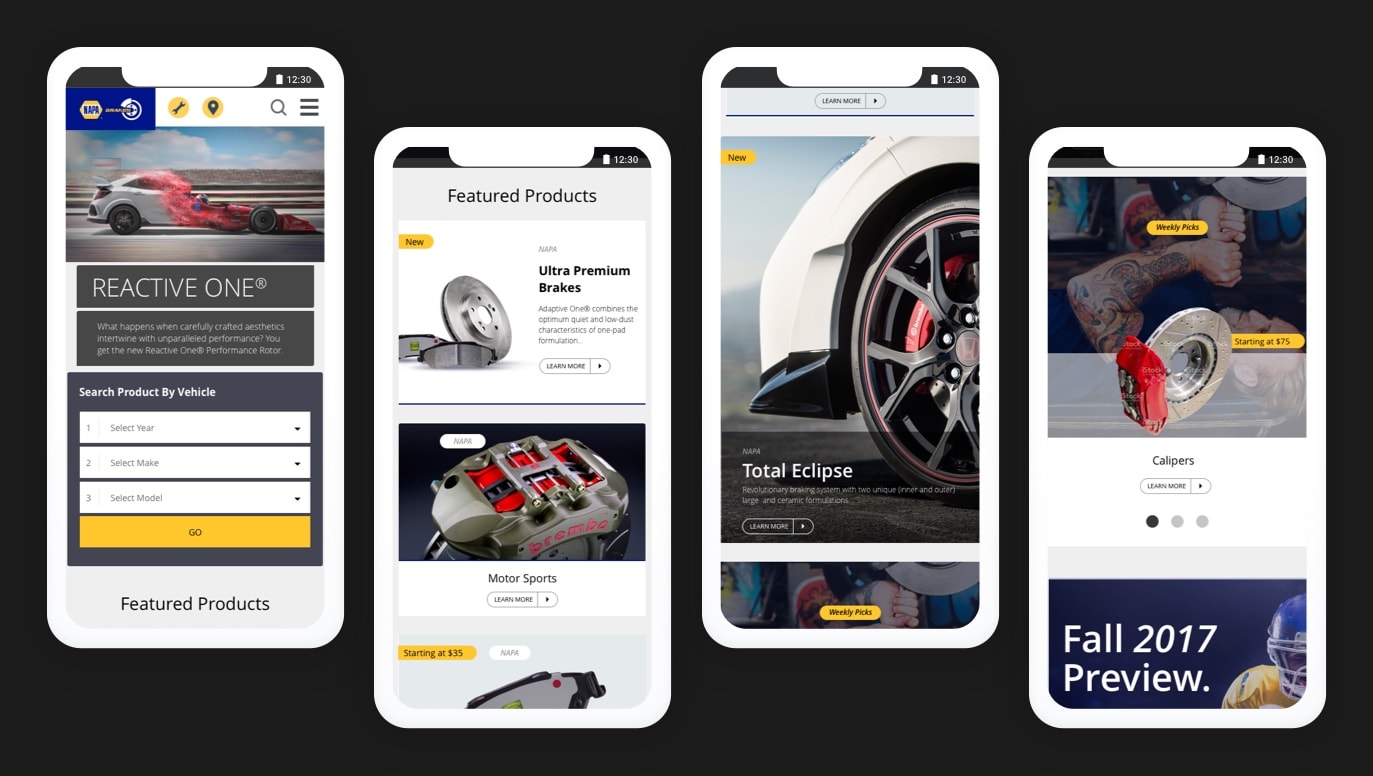 NAPA Brakes Website | Lead Visual Designer
NAPA Auto Parts is a company I have done much work for over the year. I was tasked with concepting and designing a new NAPA Brakes website.
NAPA has many different groups within the organization. These organizations sometimes operate independently from other groups under the NAPA brand. This can also mean the digital presence of these groups can be very similar and sometimes different.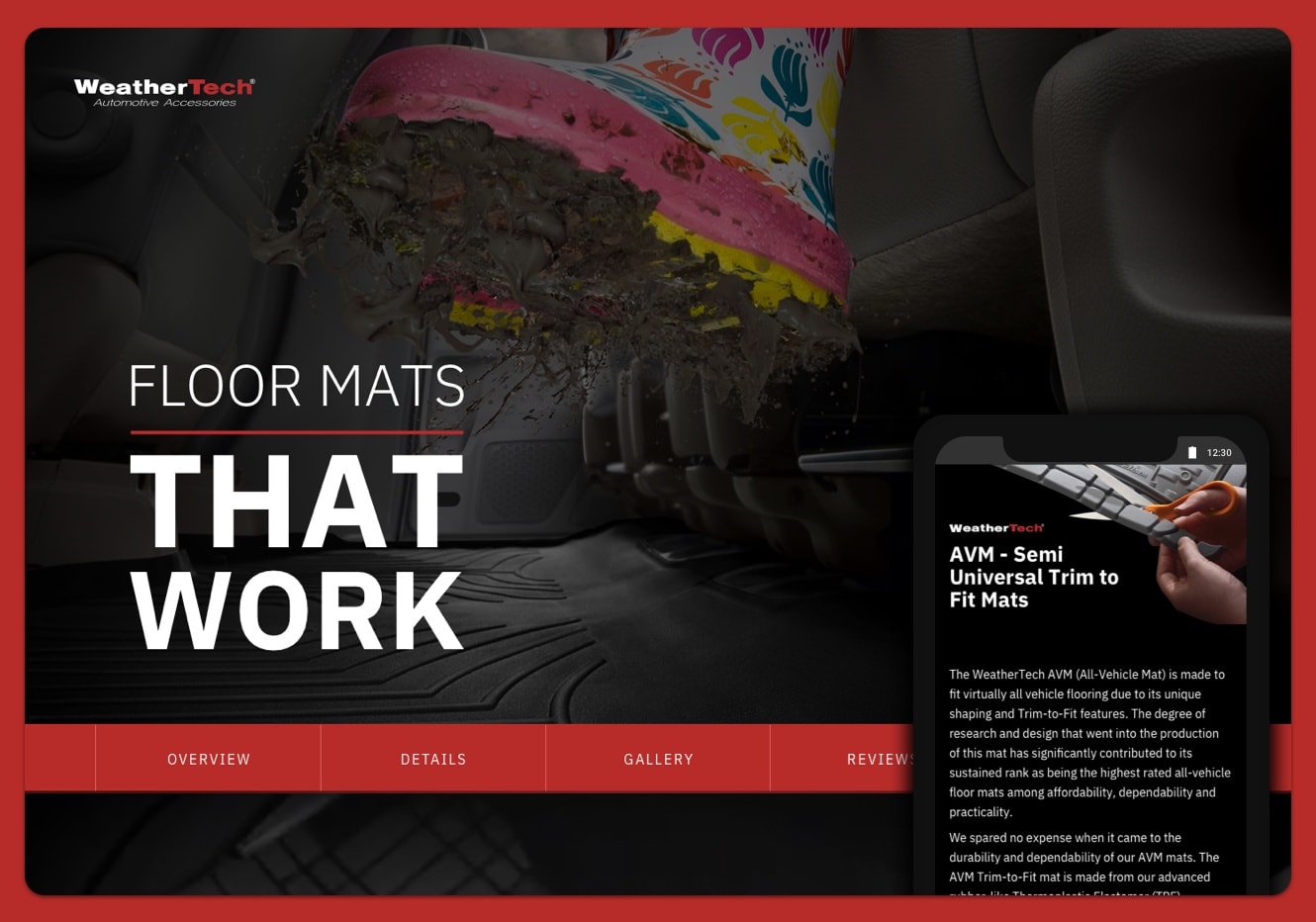 Weather Tech Aplus Content | Lead Visual Designer
NAPA has close relationships with many of its vendors. WeatherTech is one of those vendors that has a close relationship with NAPA. WeatherTech is an account I have enjoyed working on many times.
The goal here was to integrate A+ content into NAPAonline.com for WeatherTech. NAPAonline supplies a lot of products from many different brands. WeatherTech wanted something to make them stand out from the competition.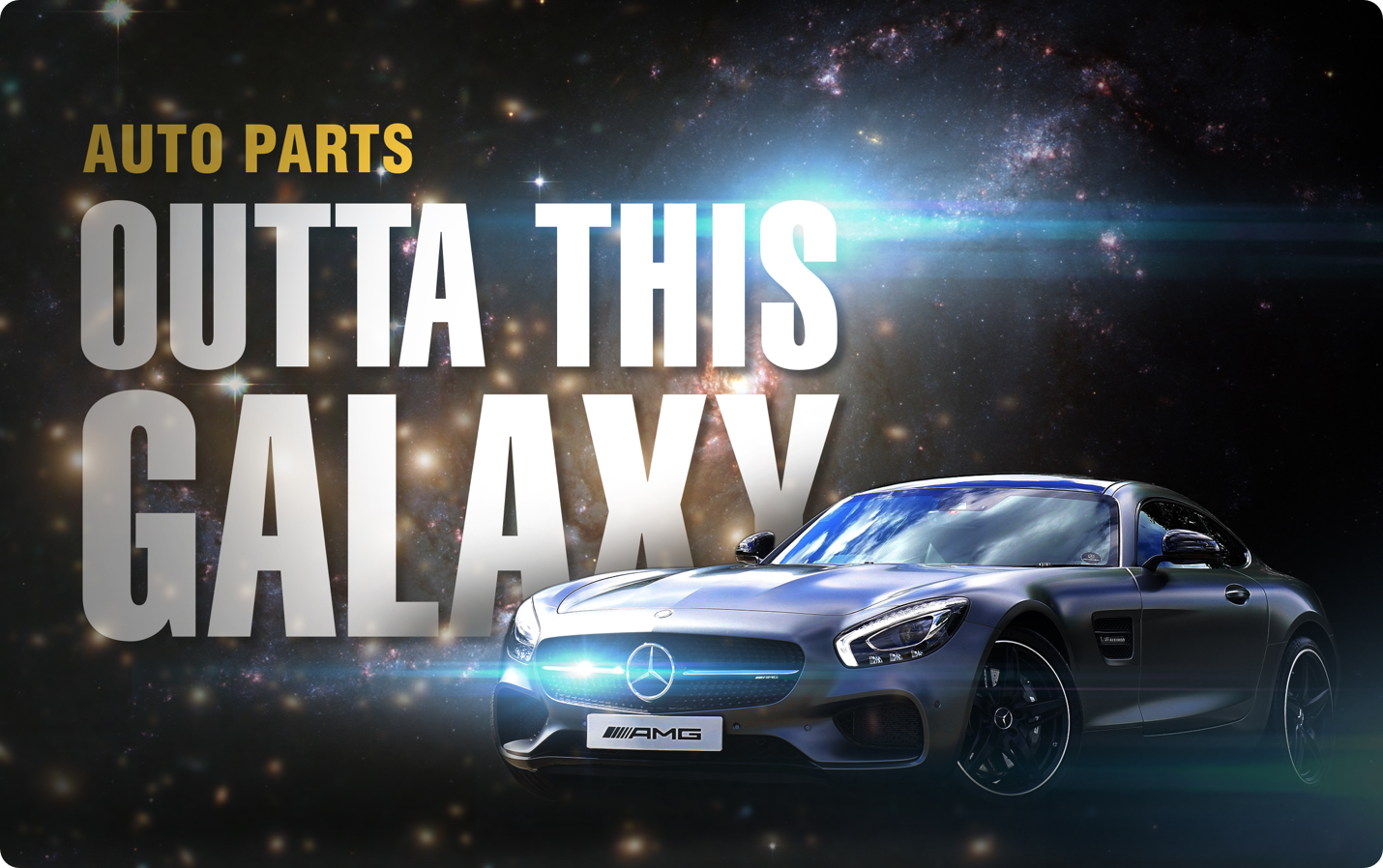 NAPA Galaxy Promotion | Lead Visual Designer
I got the Opportunity to work on an Ad campaign for NAPA. Something simple that would catch the eyes of viewers. The client said they wanted it to "Pop" lol.
This was a pretty fun project to work on. The deadline was short, however it is often times a bit more fun when you add more pressure to your delivery.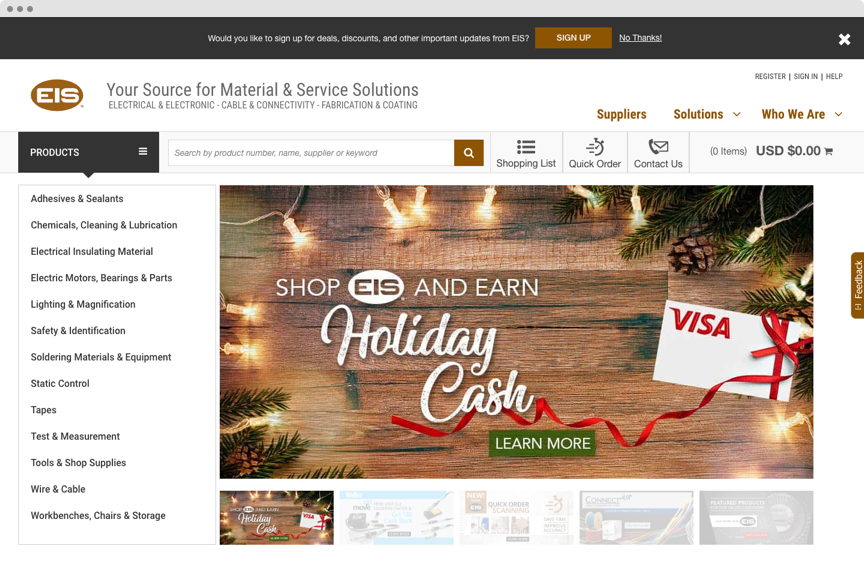 EIS Website Design | Lead Visual Designer
EIS is one of the major subsidiaries of the GPC brand. They are a major player in the Electrical and cable industry. One of the first projects I worked on for this organization was their eccomerce site redesign.
The goal of this project was simple. Build it to be fast and user friendly. EIS didn't have much a digital presence on the retail side and were looking to really open their business up through eccomerce.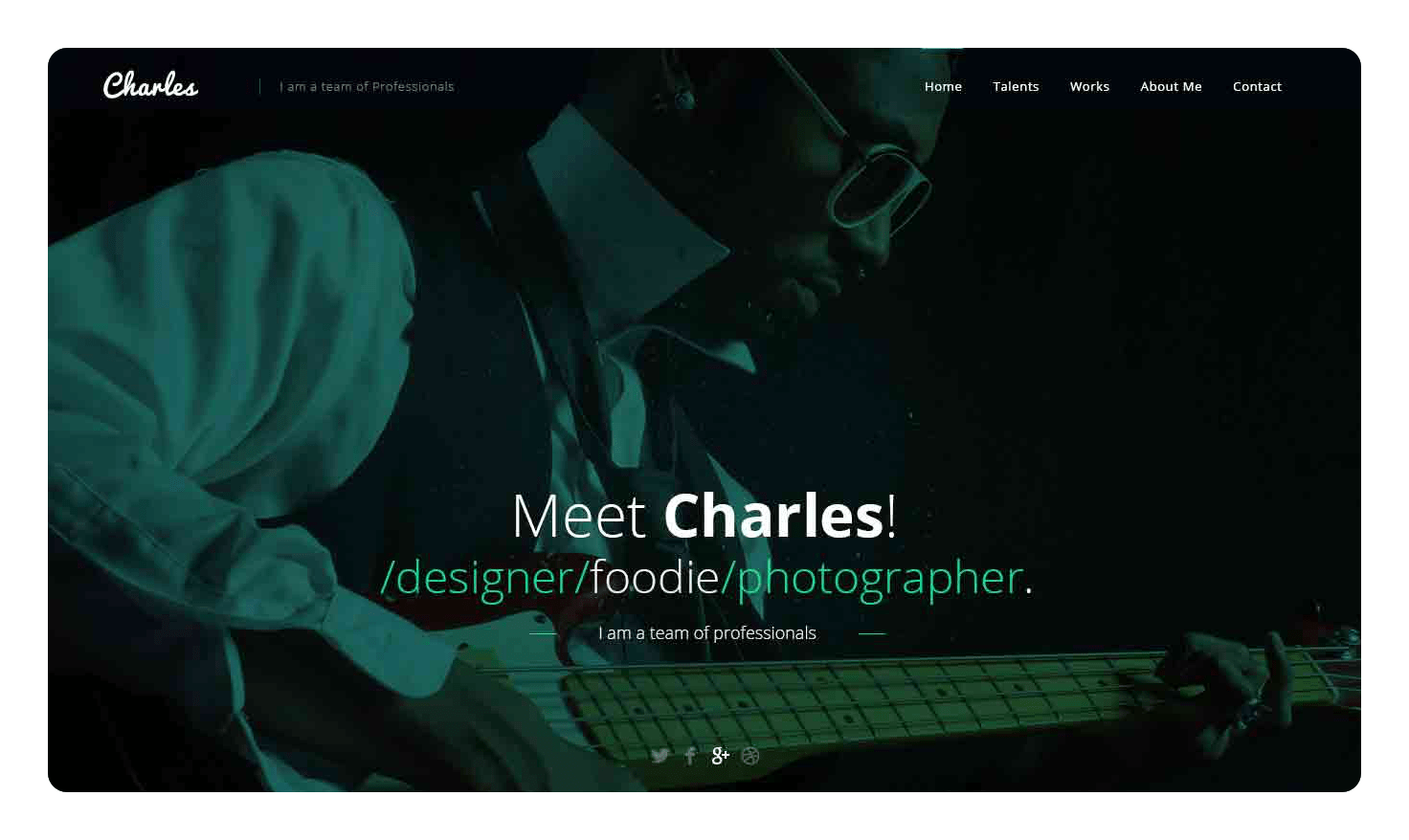 Wordpress Template Design | Lead Visual Designer
Wordpress was the first cms that I and many other creatives started out with. It didn't take long before I started designing themes and websites for others.
The goal of most themes I worked on for the wordpress platform were for other creatives and technologists. The goal was always to create something that was minimal but modern.