website
EIS
As a wholly owned subsidiary of Genuine Parts Company (GPC), EIS has a long, rich history of solid performance and growth amidst market adversity and industry change. The target audience here were users that were owners, who also purchased their products wholesale. They were users that often purchased the same products over and over again. We needed to be able to potentially expose a good amount of data for veteran users, but also not overwhelm newer users.
Visit Site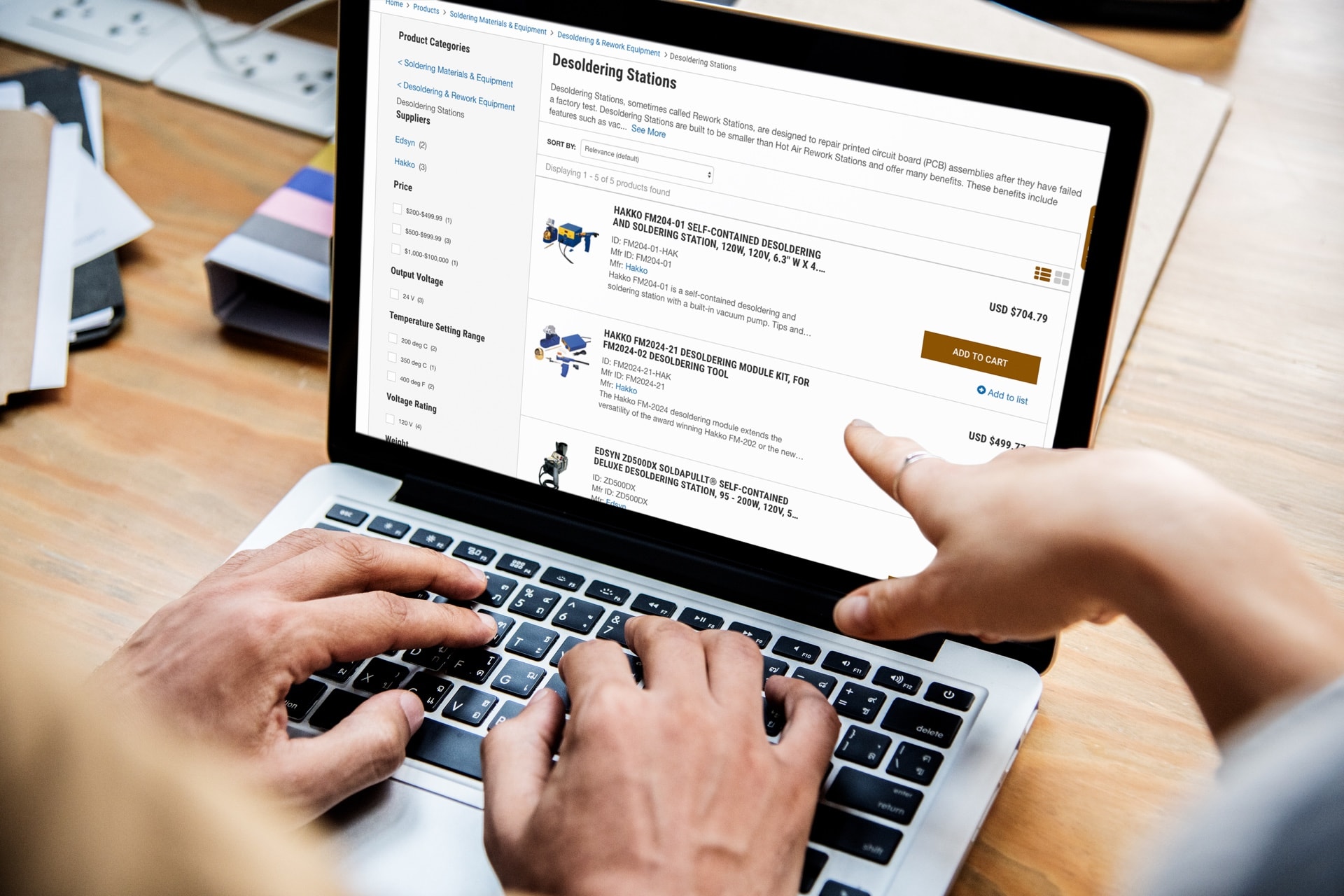 Competitve Analysis
In many ways EIS can be considered B2B so we looked at what a lot of suppliers were doing to sell to their partners.
Site Mapping
We knew that most users of this site would those that use it very regulary. We knew in addition to typical eccomerce logic we had to take into consideration exposing past purchase data and business information in places for those that were not there to only make a purchase but understand all that EIS offered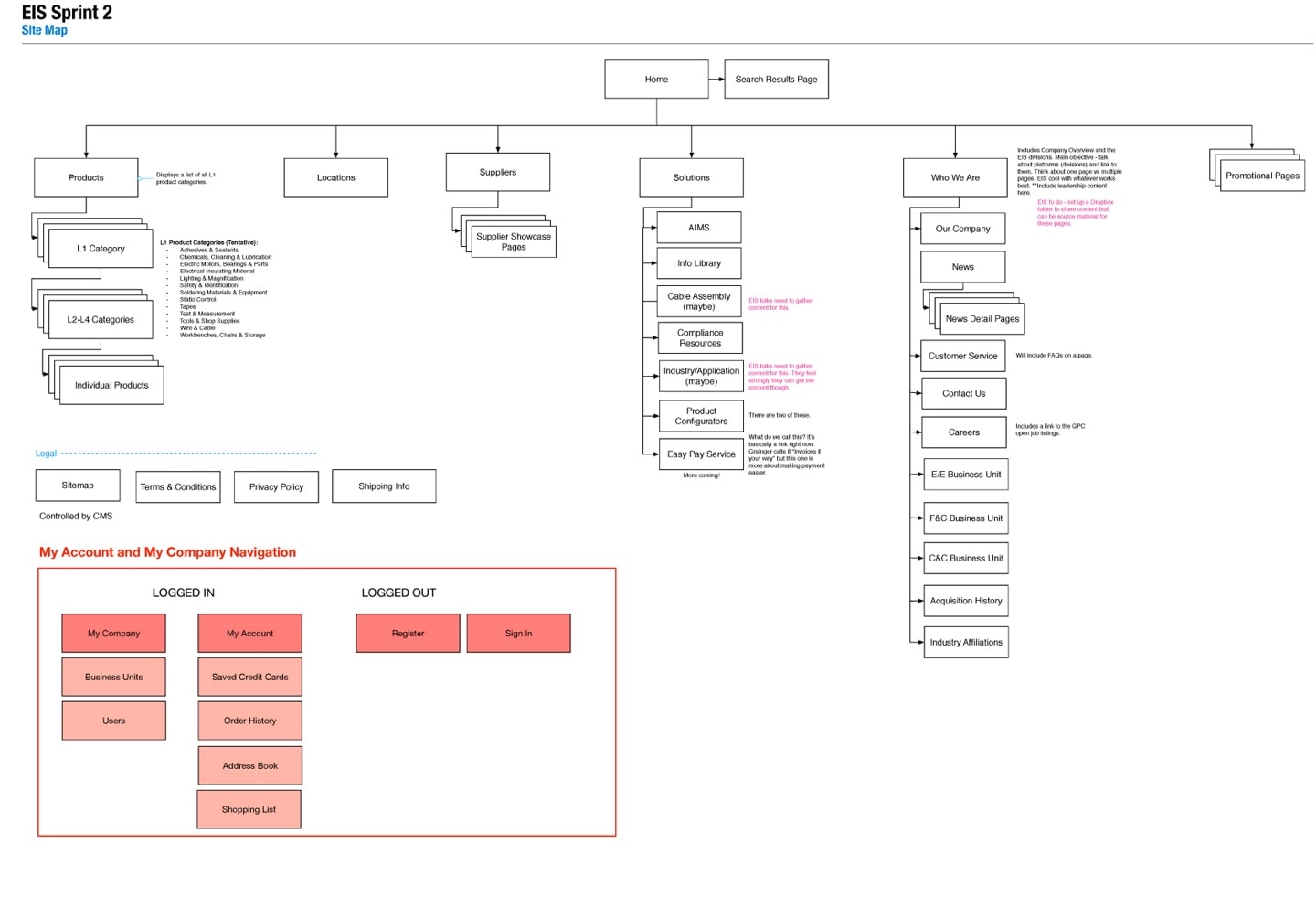 Wireframing
We worked with our good friends at launch during the wireframe and inital comping process. We used an accelerator to build this site. With a lot of the functionality out of the box, the trick here was to figure out how to build this site without having use to much custom code. Display the proper filter functionality here was of immense importance.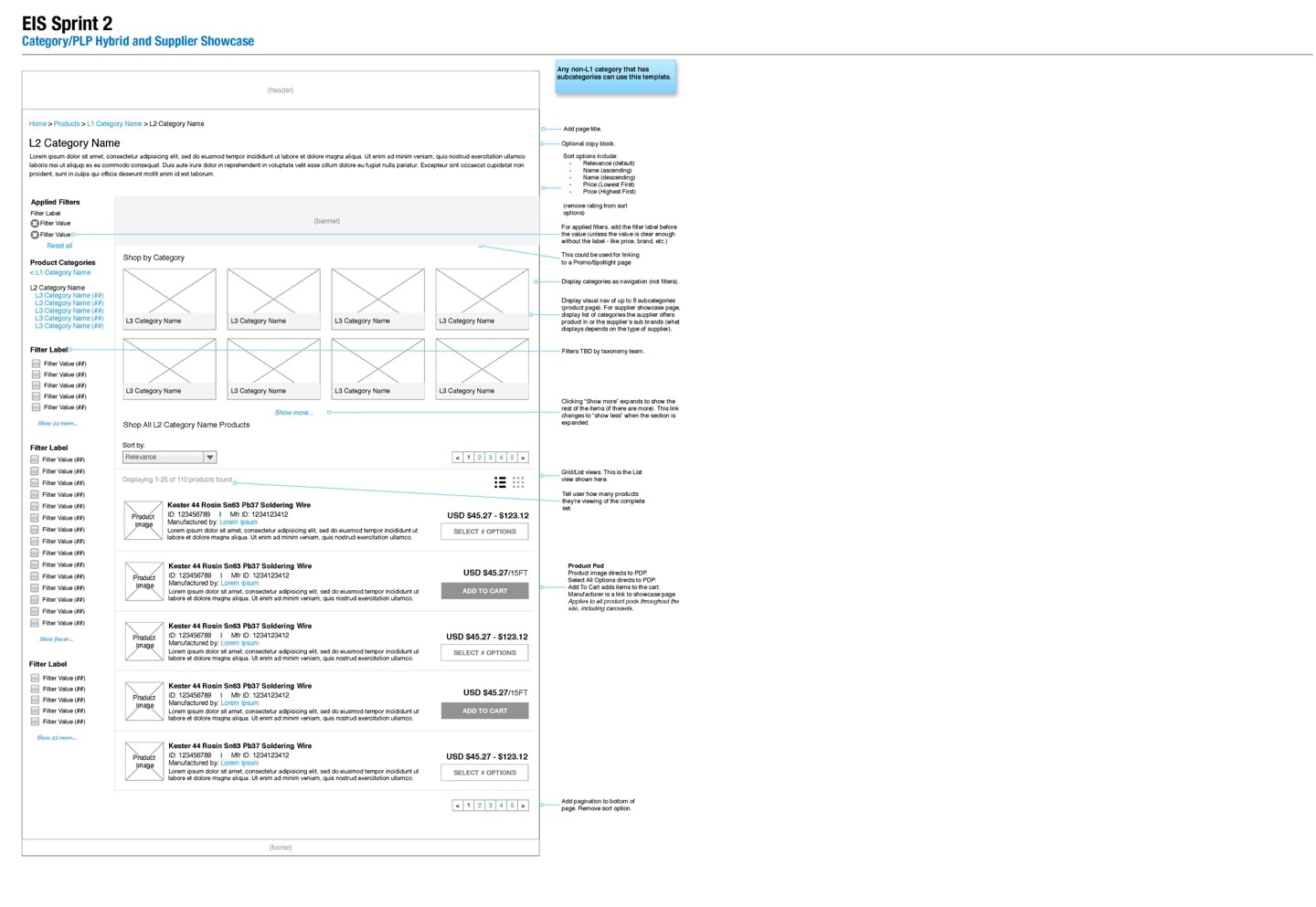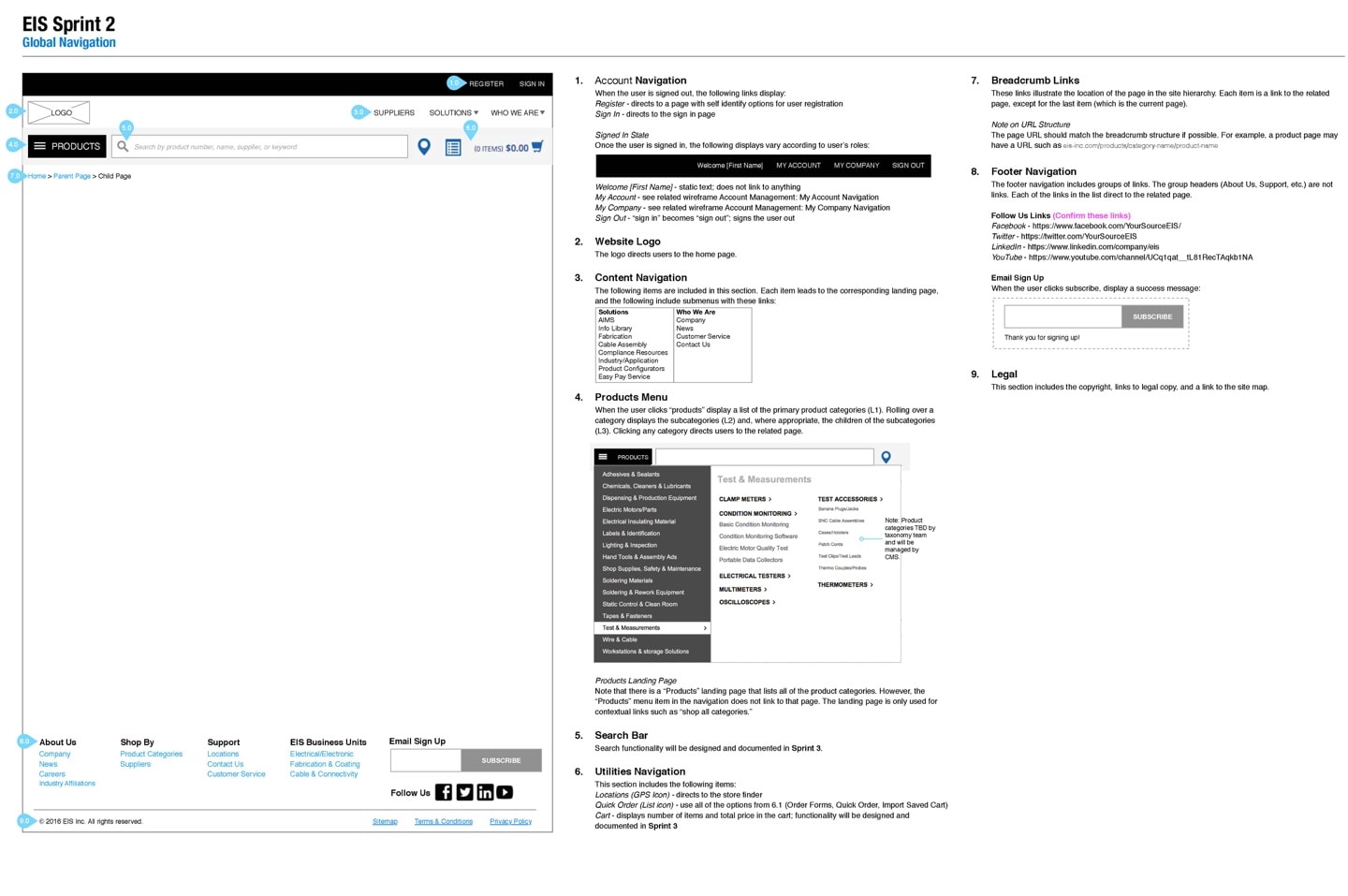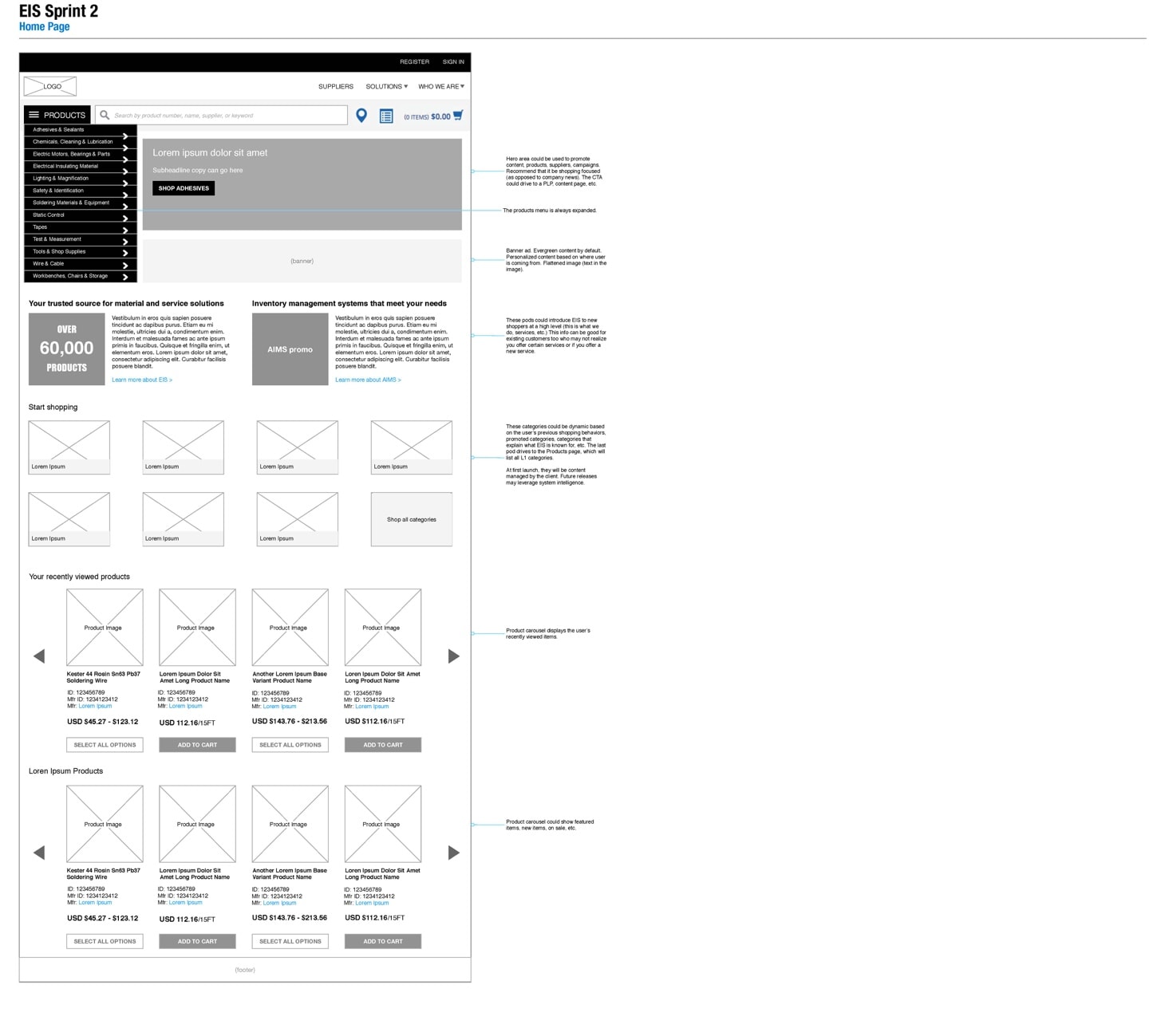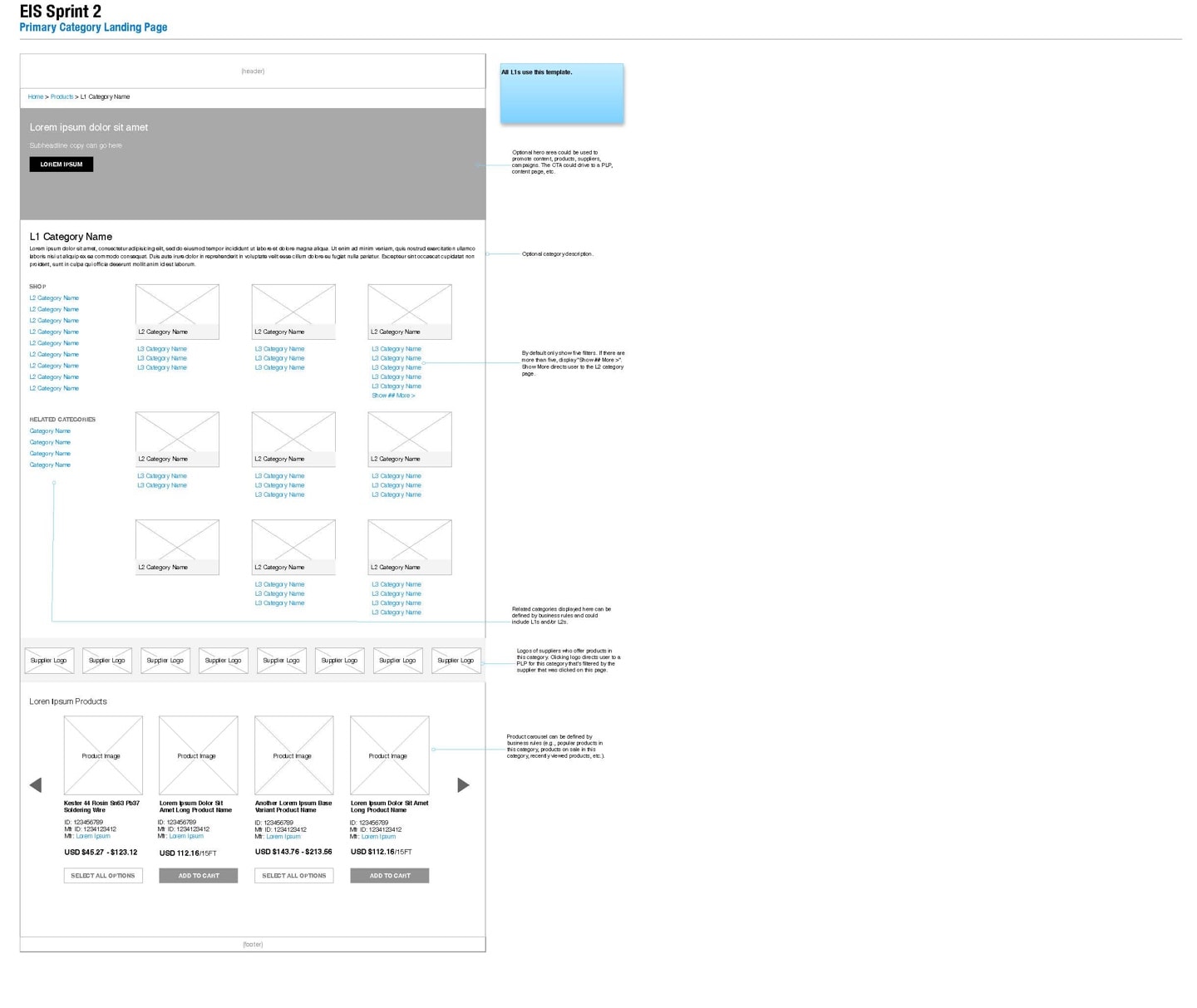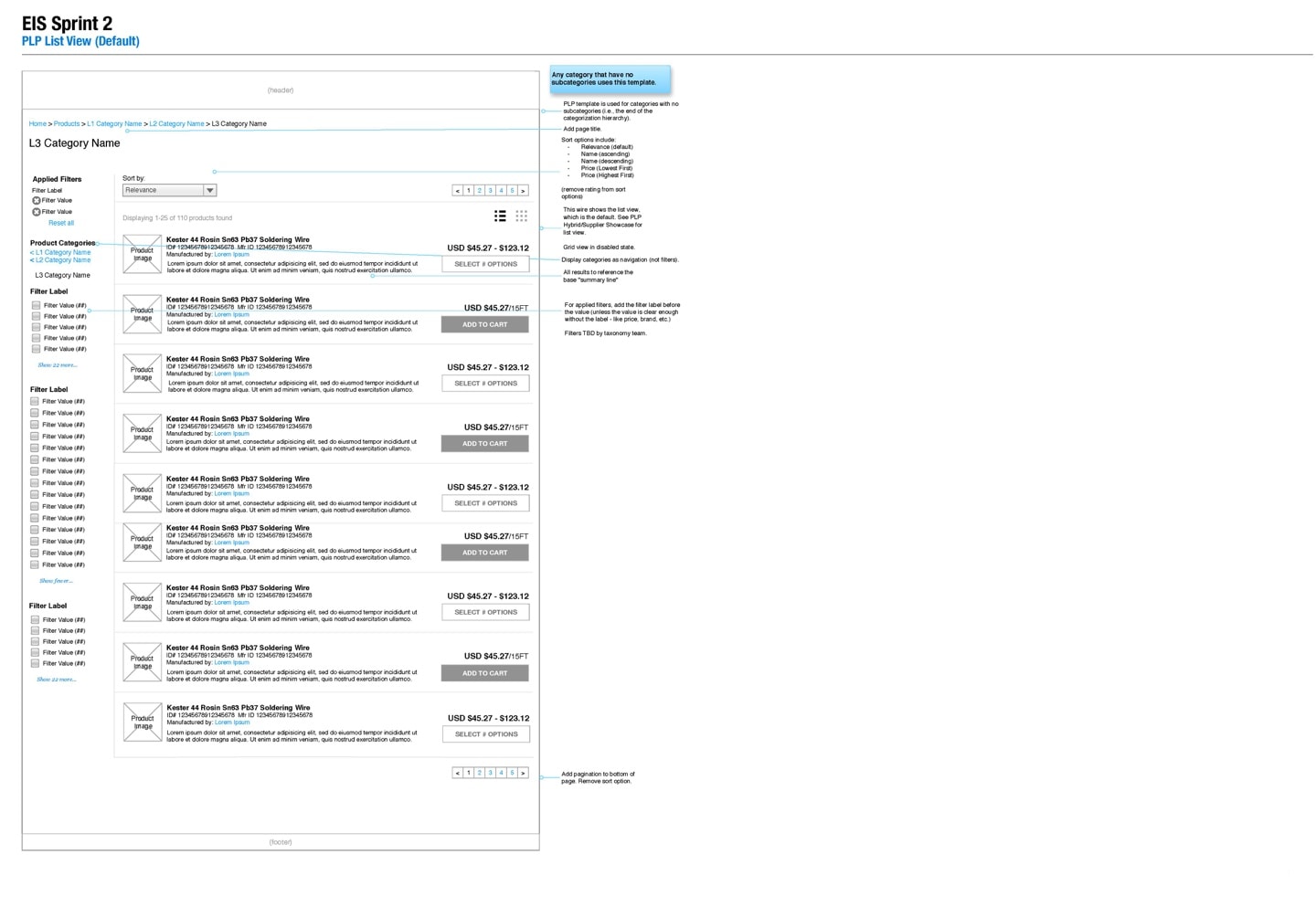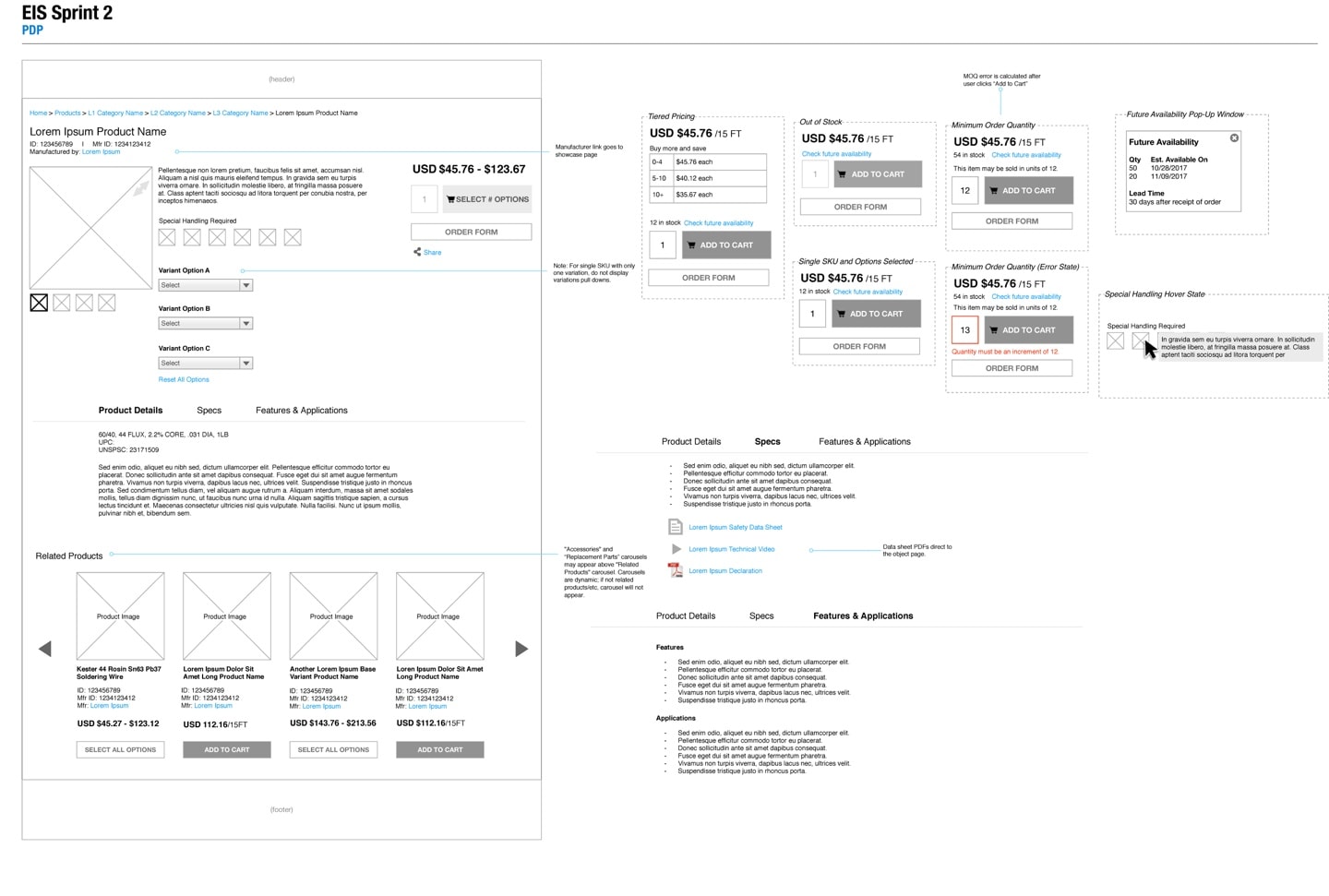 Mockups
Working with the EIS brand visually has always been a pleasurable experience for me. They are a brand that know who they are and what they want. They wanted something clean that could show a lot of data without overwhelming the viewer.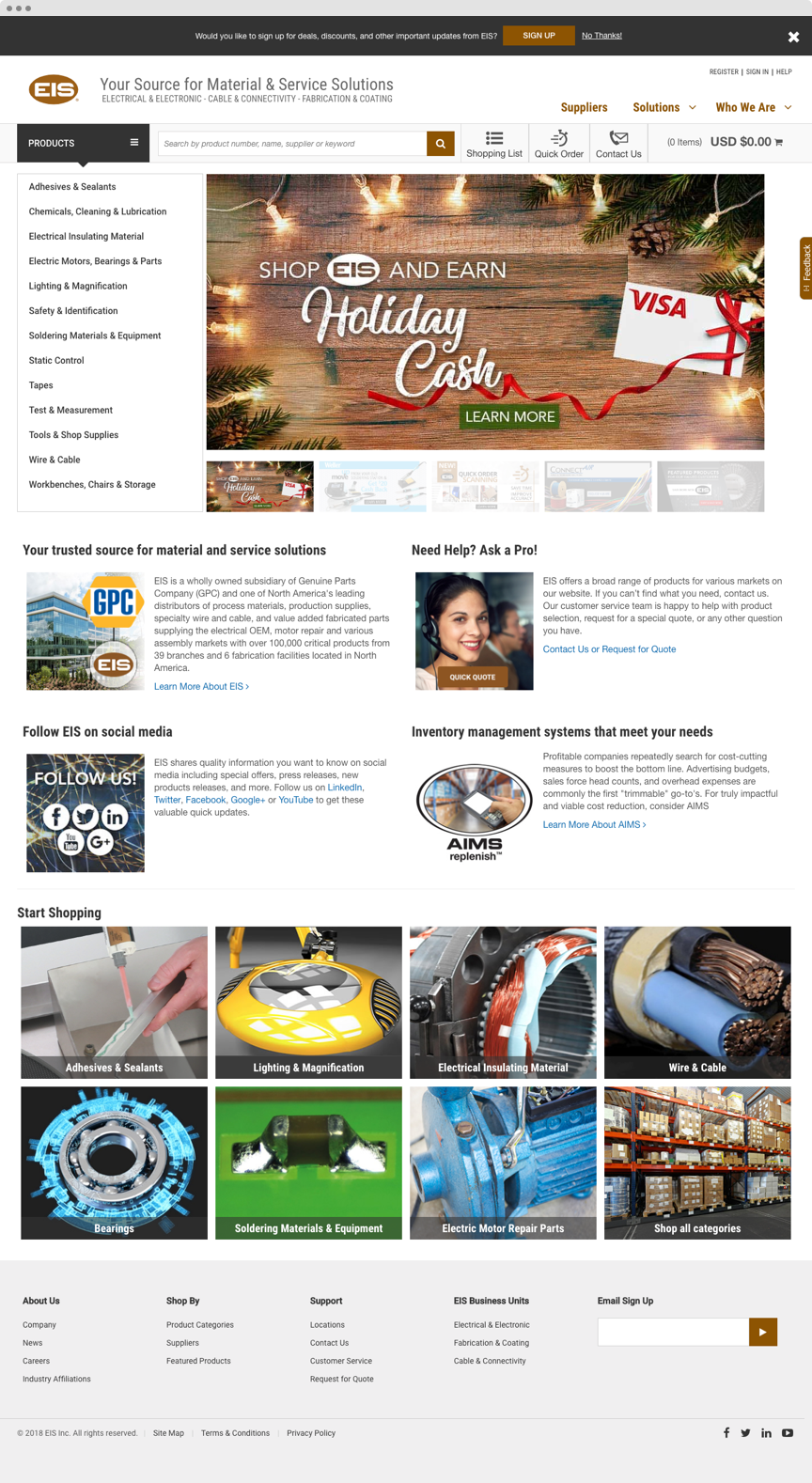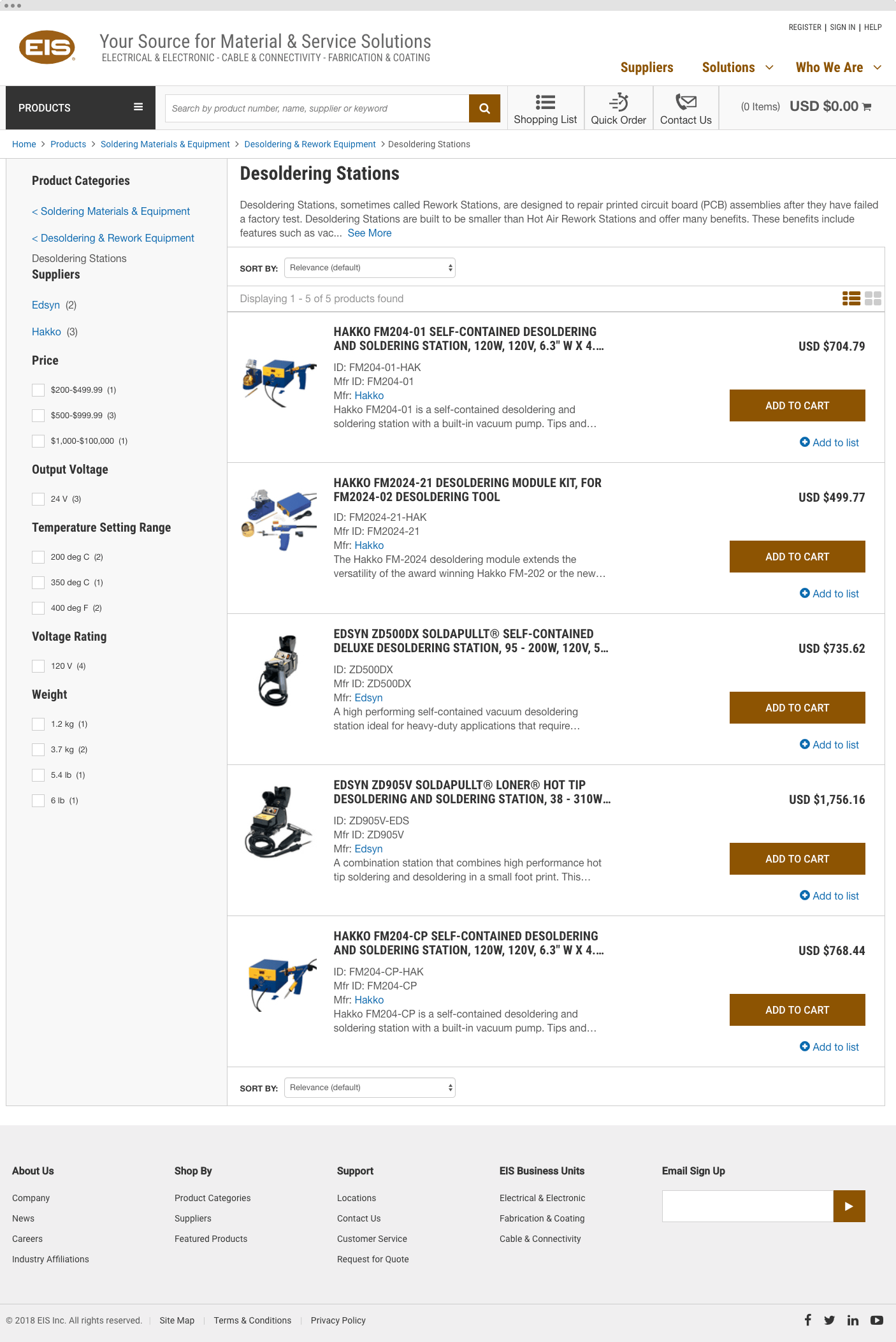 The
Mobile Experience